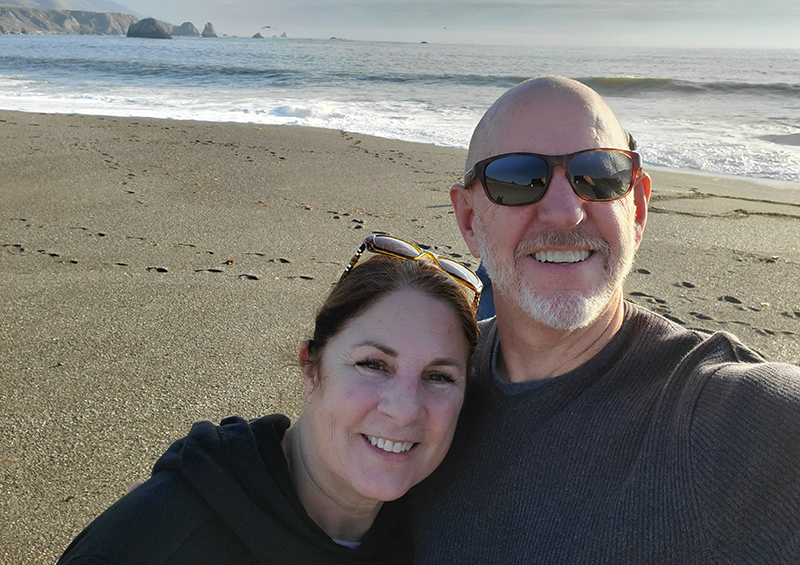 Last year, we announced that Mary's family was embarking on a company transition from a single organization into smaller owner-operator groups. Earlier this year, we successfully completed the process, and so for the next couple of weeks, we're going to RE-introduce you to Mary's 3rd & 4th generation, as well as extended family, who are working side-by-side our pizza makers, servers, and cooks ensuring that our Noni's pizza shack that began in 1959 continues for generations to come!
We start with Terri & Cully Williamson. Terri is one of Mary Fazio's granddaughters and grew up in the family business. Cully started with Mary's on January 9, 1981, serving as the CEO from 1998 – 2009. Since then, Terri and Cully have owned the Mary's Pizza Shack in Rohnert Park, whose business model inspired this transition plan for the family! We'll talk more in a couple of days about Rohnert Park, but today we're excited to share that Terri & Cully are now owners of BOTH Santa Rosa locations on Marlow & Summerfield.
Cully opened a handful of Mary's locations, including both Santa Rosa locations, and one of his early accomplishments was bringing delivery service to Mary's Pizza Shack, first as a standalone concept in 1989 and then fully to the restaurants in 1992.
That's right, guests that call in to Santa Rosa for delivery or order online through our website will have a Mary's Delivery Driver at their service. It's our food, and our drivers: Mary's delivery service is BACK at Mary's in Santa Rosa.
We'll have more exciting bios and news to come, stay tuned!