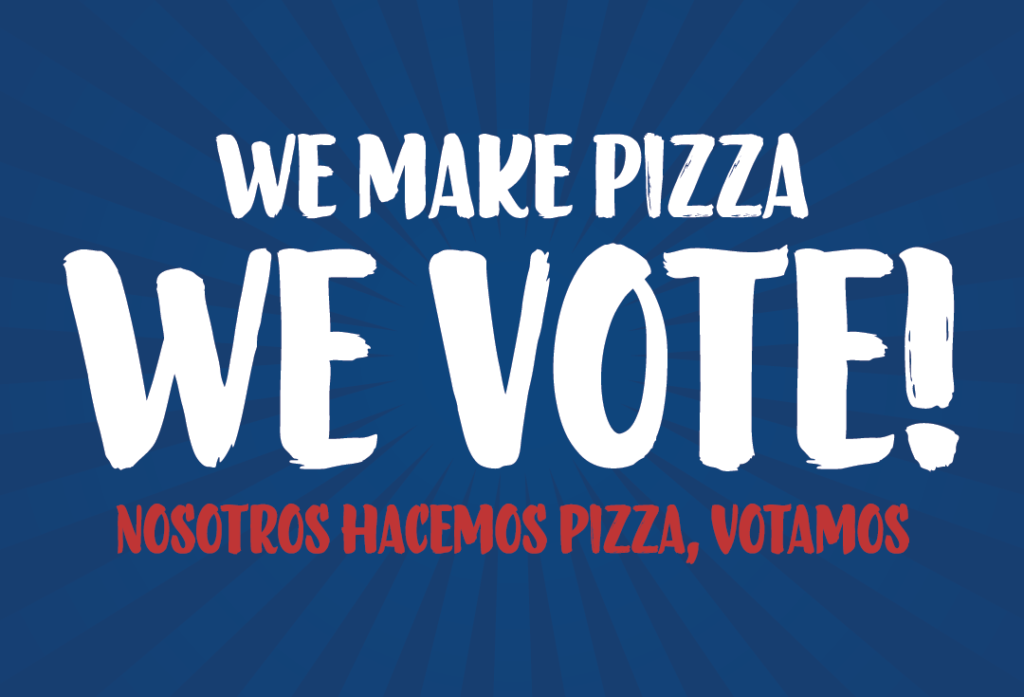 Tuesday, November 3rd, is Election Day! We encourage all of our Crew Members, Managers, and Guests to exercise their right to vote either by mail-in or at the polls.
For Guests that dine-in and show their "I Voted" sticker, we are offering a free order of Pesto Breadsticks, or Breadsticks, or an order of Garlic Bread.
Our Rohnert Park location will be closed to encourage voter turnout. Not available at our West Petaluma or Sebastopol locations, which are open for take-out only.