Home for the Holidays this year? Like everything in 2020, this holiday season is going to look and feel different. As a result, it's likely that you're staying at home for the next couple of weeks. While you hunker down, Mary's Pizza Shack is here to help you shelter in your happy place! We've compiled some homemade holiday activities to help brighten the season. We hope that these bring warmth to your home and family no matter how you celebrate or observe this time. Our wish for you, as it has been since the start of the pandemic, is that you know that even if we are distanced, we are never alone.
-Happy Holidays from Mary's Pizza Shack!
#1 – Listen to Mary's Homemade Holiday Playlist
Just like our original recipes, even our playlists are homemade! We asked some of our Crew what their favorite holiday songs were, and from there we curated this Homemade Holiday Playlist. Now you can listen above using the Spotify player, or you can listen on the app here.
#2 – Mary's Zoom Virtual Backgrounds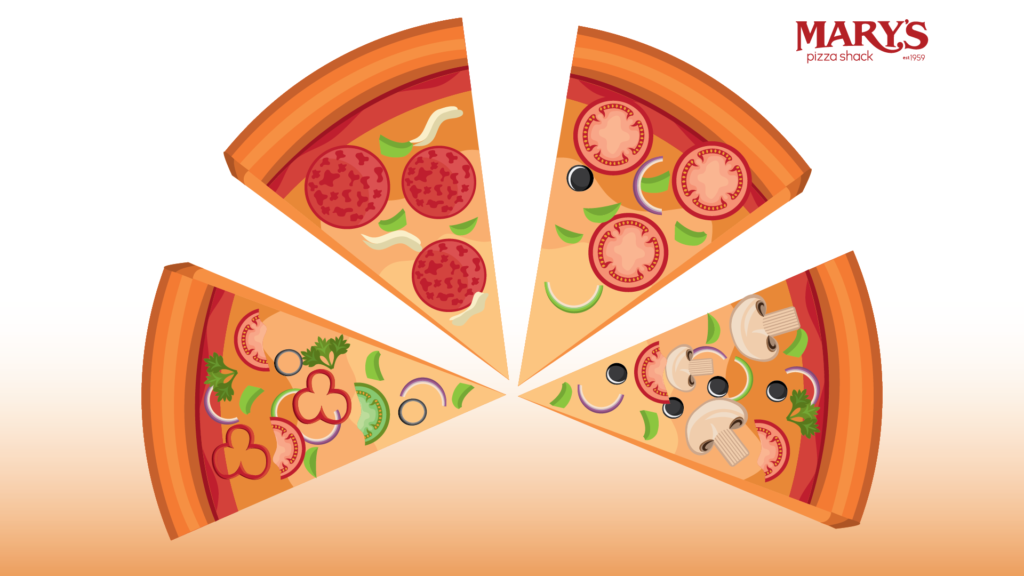 Show off the tastiest Zoom background for your holiday parties. They are eye-catching AND mouth-watering! And you can find the entire collection of Mary's Pizza Shack Virtual Backgrounds here!
#3 – "Kids Make" Bambino Pizza Kits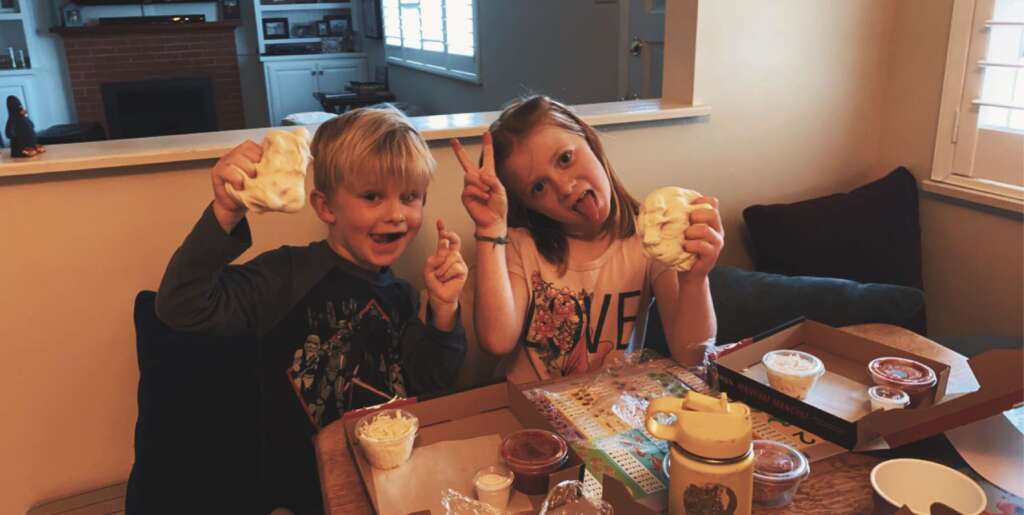 Even though you can't dine-in at the Shack, you can bring the Shack to your home! Our "Kids Make" Bambino Pizza Kits allow your little pizza makers to build (or play) with our original pizza dough and toppings of their choice. In addition, each Pizza Kit comes with cooking instructions—enjoy our original flavors from the comfort and safety (and fun!) of your home. Available at participating locations.
As a bonus holiday staycation activity, all of our locations offer Curbside Pick-up and Contactless Delivery for your convenience and safety. To find the nearest Mary's Pizza Shack in your neighborhood, click here.