January means bundling up from the cold weather and filling our hearts and stomachs with warm food. Here are our seven favorite recipes, perfect for January, from our Italian Family Cookbook!
#7 – Spaghetti and Giant Meatballs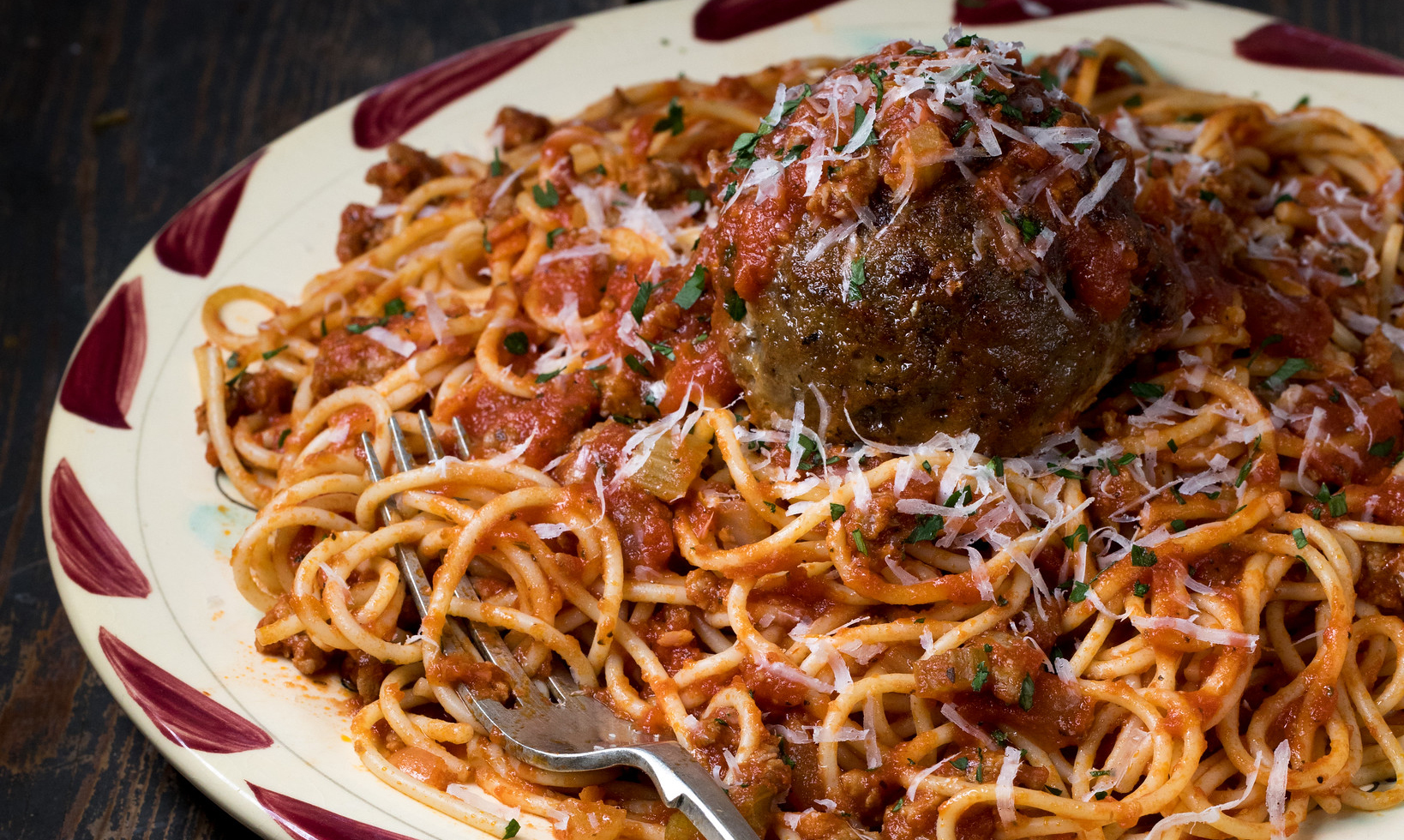 For sixty years, this dish has never been off the menu at Mary's Pizza Shack. Few offerings on our menu are as beloved as these giant meatballs, especially on top of a hearty portion of spaghetti with meat sauce. Now you can bring the classic flavors to your kitchen.
#6 Baked Polenta with Sausage and Mushroom Sauce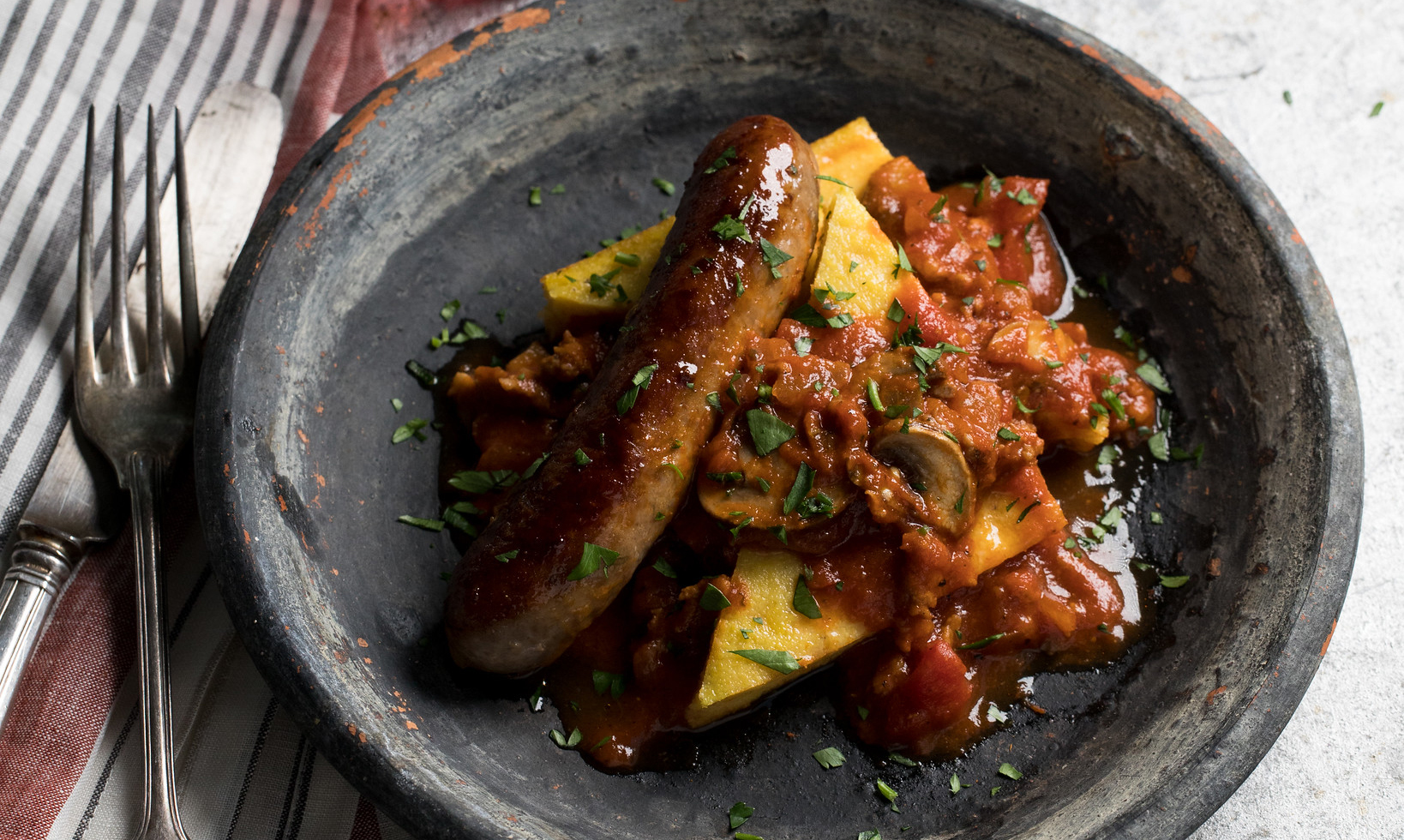 In Italy, shops selling housewares stock plug-in polenta paddles that can be clipped to the side of the pot to do the stirring. At the restaurant, Mary served polenta with a hearty sauce of sausage and mushrooms. She also served polenta with Rabbit alla Ischiatana when making it for her family at home.
#5 – Three-Cheese Calzone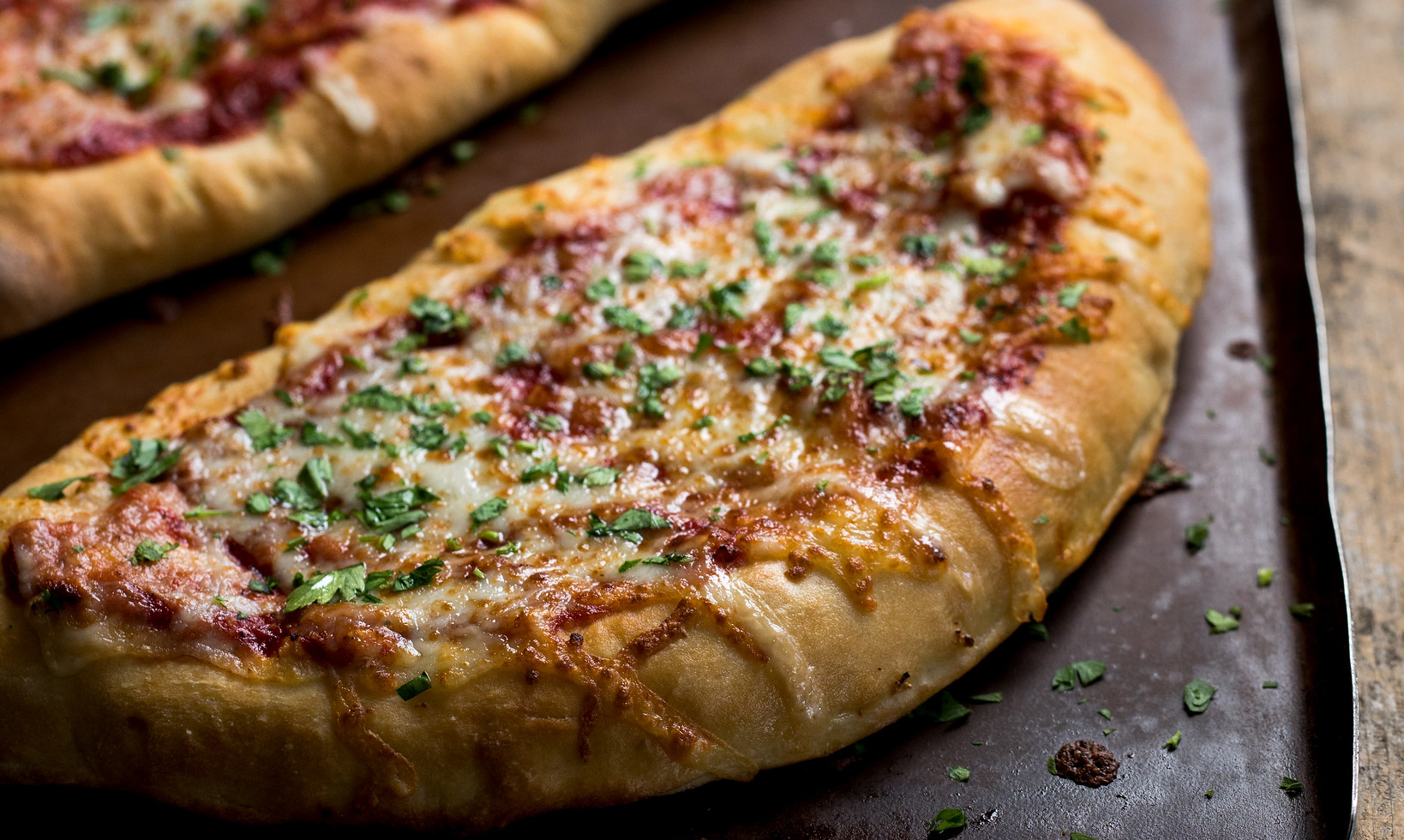 The Three-Cheese Calzone is perfect for satisfying hearty appetites. You shape the dough into a round the same way as for a pizza, but you fold it over a creamy three-cheese filling, seal the edges, and bake until lightly puffed and golden brown. Before serving, each calzone is topped with tomato sauce and cheese and returned to the oven just long enough for the cheese to become bubbly and irresistible. Got teenagers at home? Take it from us: We guarantee they'll clean their plates.
#4 Toto's Italian Remedy Soup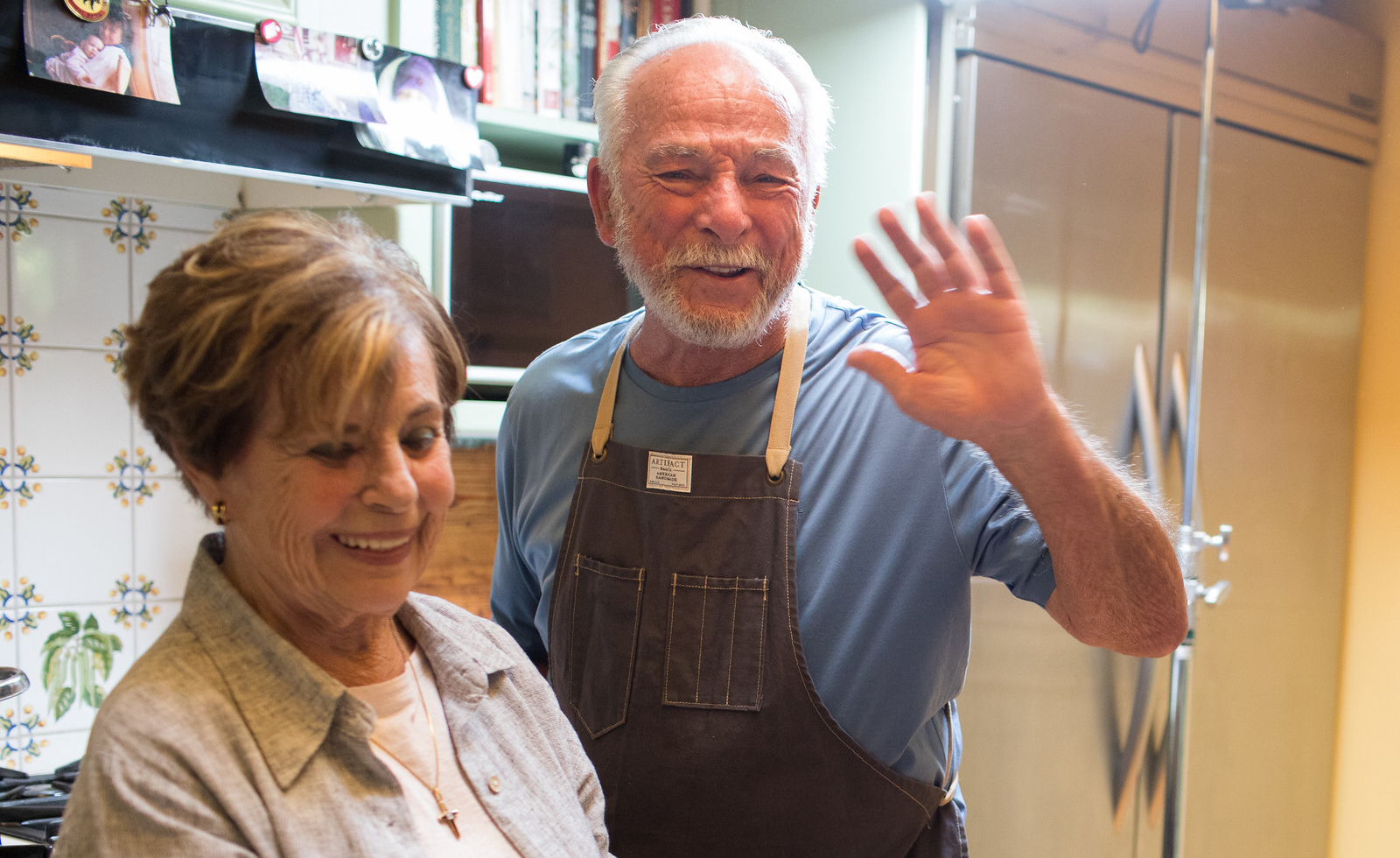 Toto swears by this soothing chicken-and-rice soup as the Italian grandparents' cure-all. Cold Season is here, and a big part of the magical healing properties of Toto's chicken soup comes from the comforting smell of the simmering broth, which seeps into every corner of the house.
#3 – Stuffed Pasta Shells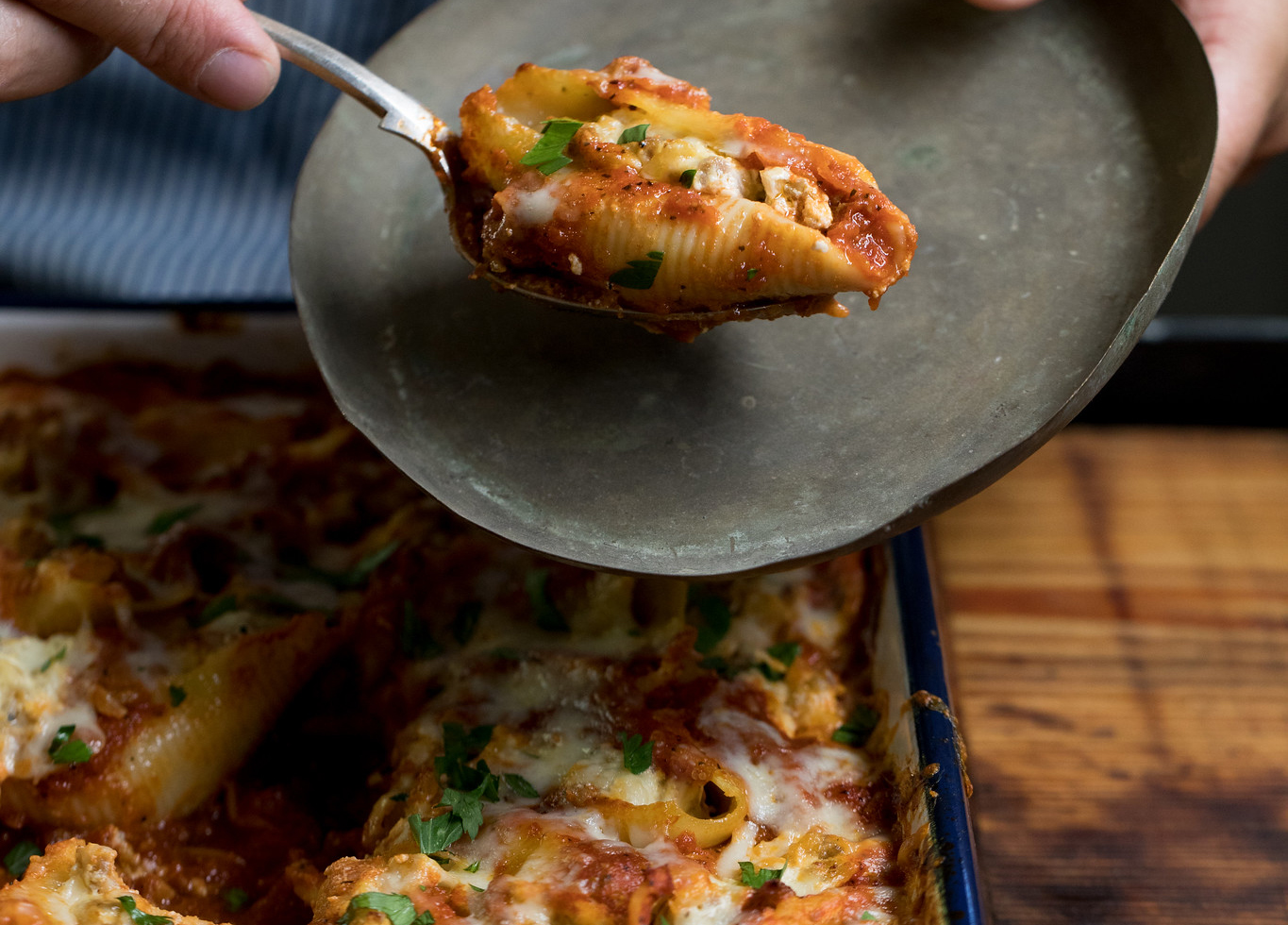 Stuffed shells are a classic Italian American comfort food. It takes a little extra time to stuff each shell with the ricotta mixture, but the results are worth it. The Cookbook also provides information for a vegetarian option.
#2 – Minestrone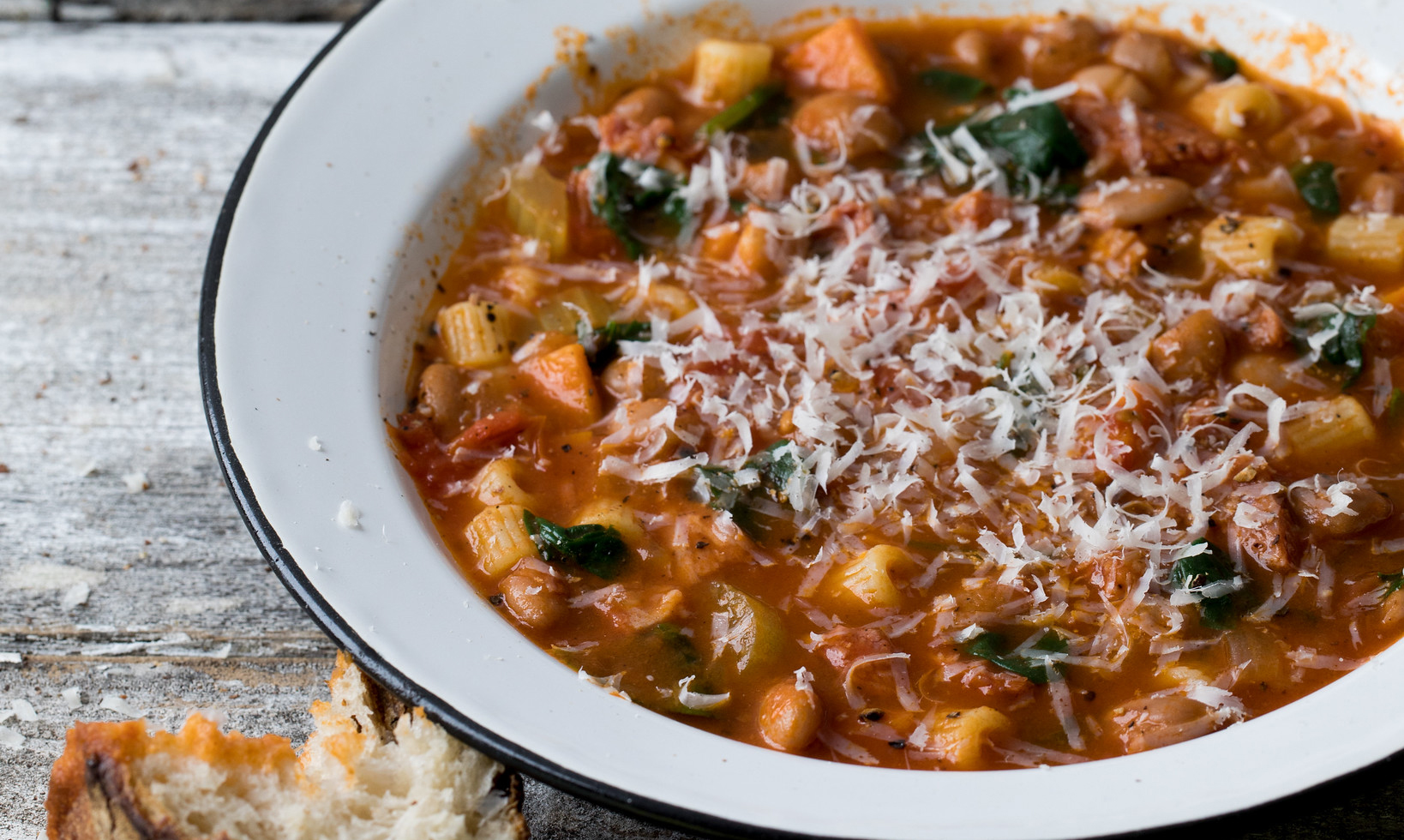 Mary's original soup of the day was a sturdy vegetable-beef combination. When customers began to ask about minestrone, an Italian restaurant standard, Mary developed her own version, serving up a hearty bowl filled with pinto beans slowly simmered with smoked pork shank, then combined with onions, carrots, tomatoes, pasta, and spinach. Like many hearty soups, this keeps well and tastes even better the next day!
#1 – Chicken Parmesan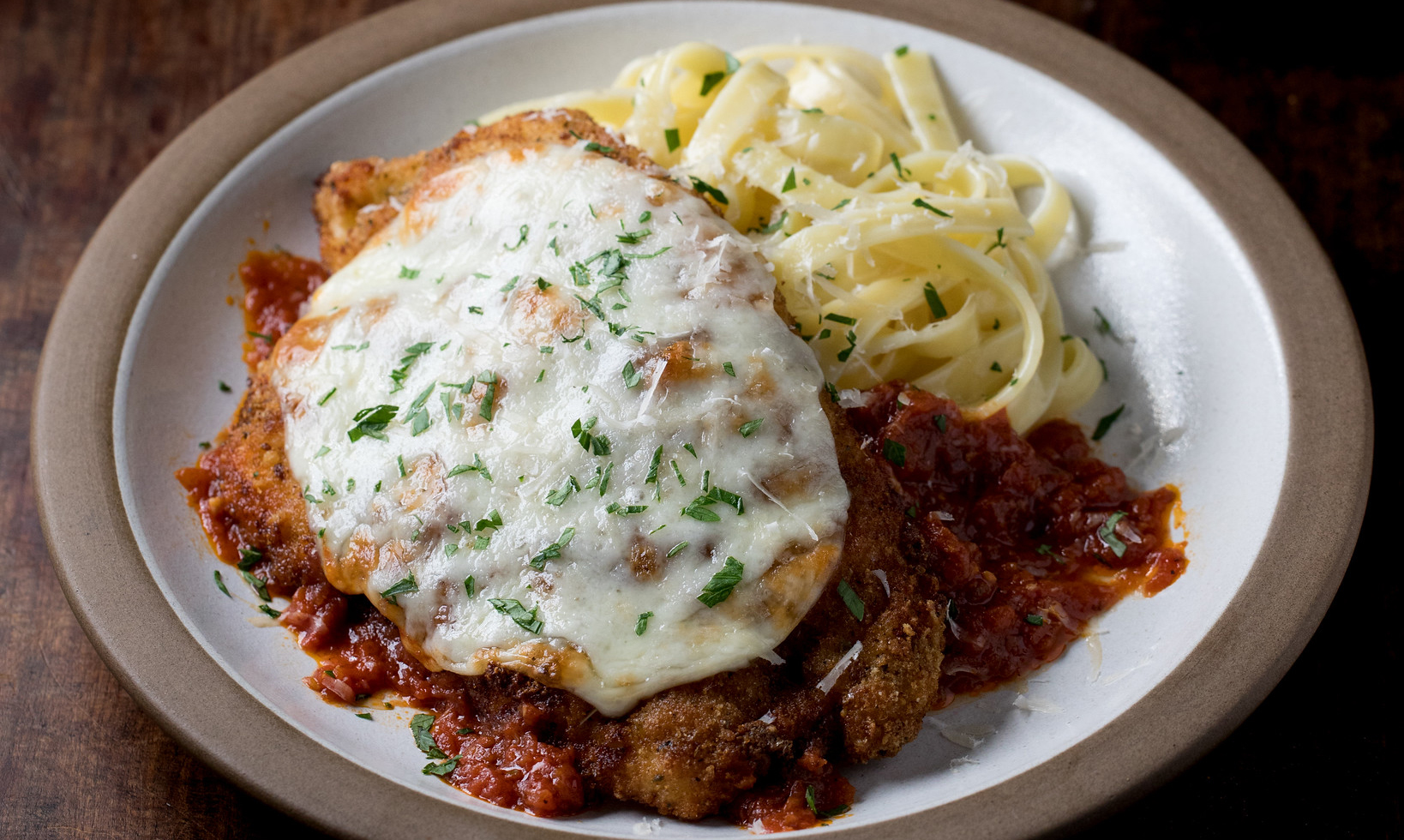 A big, bubbling pan of Chicken Parmesan is truly the pinnacle of January cooking. We like to serve our Chicken Parmesan over a side of creamy fettuccine Alfredo.
If you made it, we'd love to see it!
We love to see photos of our customers enjoying the recipes. Tag us on Instagram or on Facebook. Order your Italian Family Cookbook today – Happy Cooking!