When our Crew Members go above and beyond for our customers or employees, we love to recognize it through our WOW Program!
Our WOW Wednesday feature this week is Sara, General Manager at our Petaluma West location. She recently hosted a special Kid's Tour of our restaurant, and we wanted to share with you all about it!
Girl Power!
Girl Scout Troop #10239 came in for a Kids Tour. They were learning about "Woman in Business." And What a great idea to come in and see how how our Mary did it! Sara made the Tour extra special: she read Mary's story on how Mary started her Shack from the pots and pans from her home and with her family right by her side.
Sara also gave them her background with Mary's as well. Sara has moved up every rank in the restaurant, so this was both inspirational and fun to share. They each made their own pizzas, did a tour of the restaurant and Sara also showed them all the photos of Mary's family. They were excited and proud of what our Mary has done for her family.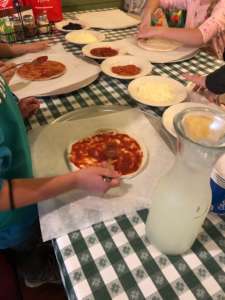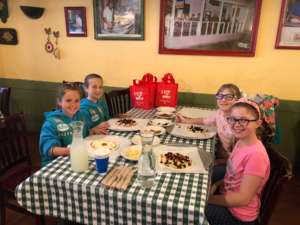 Have a WOW Story for Us?
We love to get feedback, both good and bad. We strive to WOW our guests every day, and your comments help us improve our food and service. If you have feedback about your dining experience, please complete this form. All information will be kept confidential; we value our guests and would never sell or share your information. We look forward to hearing from you!
Want to book your own Kids Tour?
Contact your local Shack to book your organization's Kid's Tour today! Also, be sure to check out all of our school programs!