Cauliflower Crust Available for All Combos add $1
NEW

Garden Ranch Bambino - 15.25
Small - 20.50
Medium 25.75
Large 30.95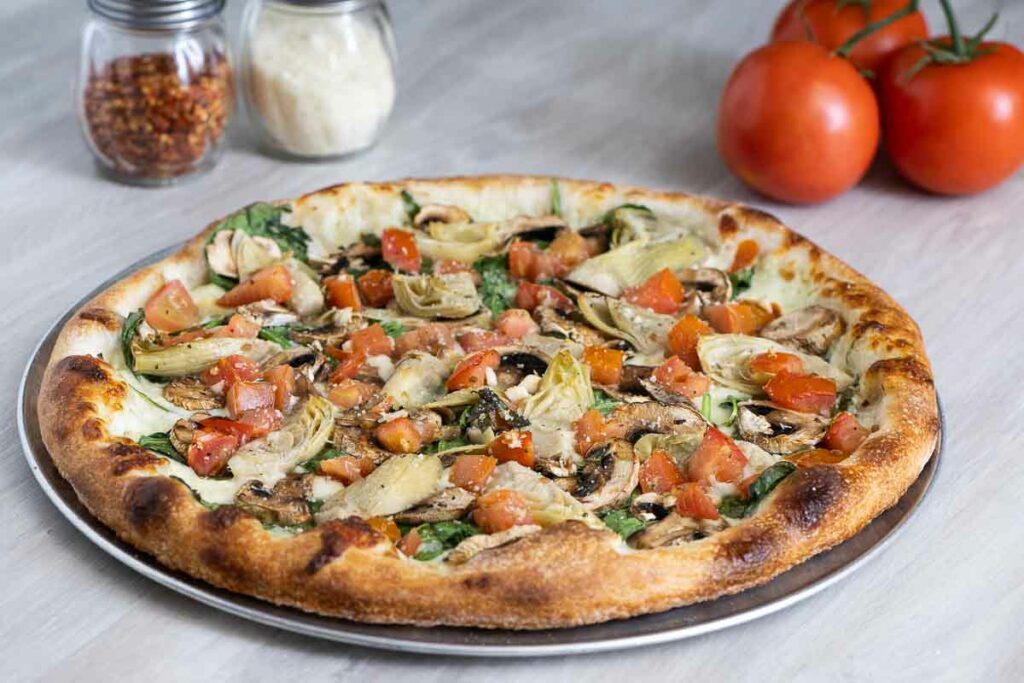 The Shackers' Facebook Group's retro throwback. Our world-famous ranch dressing as the sauce, mozzarella, fresh spinach, mushrooms, artichoke hearts, and Napoletana. Garnished with fresh parmesan cheese and extra virgin olive oil.
May We Suggest: Add Grilled Chicken or Thick-Cut Pepper Bacon
Hawaiian Caliente
Bambino - 14.25
Small 19.50
Medium 23.75
Large 29.95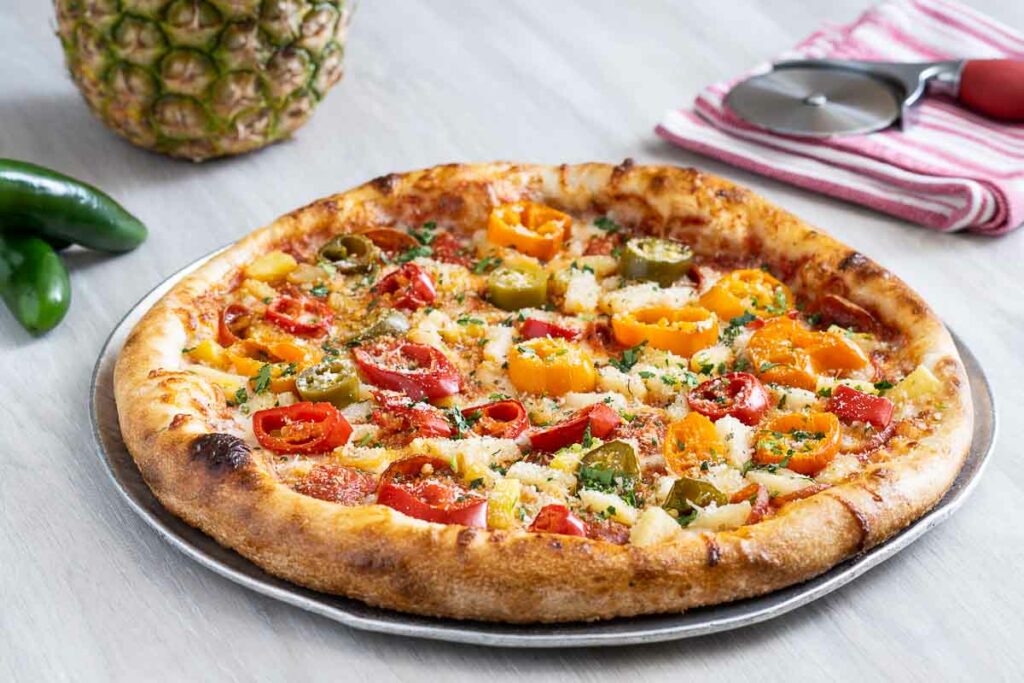 Sweet & Spicy: pepperoni, pineapple, tri-color jalepeños, mozzarella, parmesan, and our homemade pizza sauce.
Mary's Combo
Small 20.50
Medium 25.75
Large 30.95
Toto's Combo
Small 23.50
Medium 28.75
Large 33.95
Not available for Cauliflower Crust.
Hawaiian Luau
Bambino 13.25
Small 18.50
Medium 23.75
Large 28.95
Tuscan Garlic Chicken
Bambino 14.25
Small 19.50
Medium 24.75
Large 29.95
Classic Vegetarian
Bambino 14.25
Small 19.50
Medium 24.75
Large 29.95
Order with our Vegan Cheese!
Napoletana
Bambino 11.25
Small 16.50
Medium 20.75
Large 24.95
to preserve quality, we are unable to make this combo as a 1/2 and 1/2 pizza
Order with our Vegan Cheese!
Pick 3 Combo
Bambino 15.25
Small 21.50
Medium 26.75
Large 31.95
Cauliflower Crust Pizza (Gluten-Free)

Looking for a gluten-free crust? Our cauliflower crust pizza is made with real cauliflower, loaded with nutrients and rich in Vitamin C. Top this flavorful crust with your favorite toppings.**
10˝ Cheese Pizza
15.95
Our gluten-free items are prepared in a common kitchen. While we take steps to minimize the likelihood of exposure to flour, our gluten-free items are not recommended for guests with Celiac or any other gluten-free sensitivities.

No substitutions on combination pizzas.
1/2 and 1/2 pizzas are priced slightly higher.