Mary's Crispy Chicken Sandwich
11.95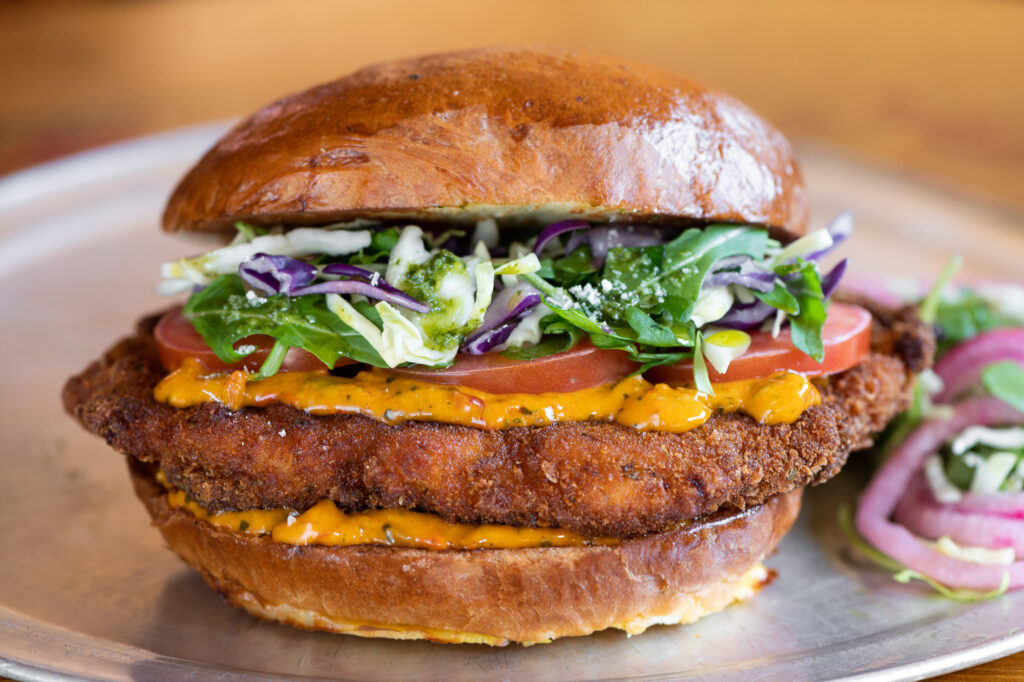 Not JUST a Crispy Chicken Sandwich - it's MARY'S Crispy Chicken Sandwich. Served with cabbage and arugula slaw mixed with homemade Italian Salsa Verde. Topped with tomato, parmesan, and Calabrian chili mayo, on a toasted brioche bun and garnished with slices of red pickled onion.
served a la carte.
+ add soup, salad, or fries for $4.75
NEW

Meatball Sandwich

14.75
Turkey Supremo
14.25
Hot Dog in a Blanket
One 9.75 / Two 12.95
Mary's Famous Hamburger
14.25
*We use All Natural Creekstone Farms 100% Black Angus beef with no antibiotics or added hormones. Ever.
Mary's Signature Salad included, or one of the following:
a side Caesar salad | a cup of homemade soup | fries *
ADD-ONS + sautéed mushrooms, pesto, avocado, mozzarella, or thick-cut pepper bacon for 2.25