Mary's Crispy Chicken Sandwich
15.95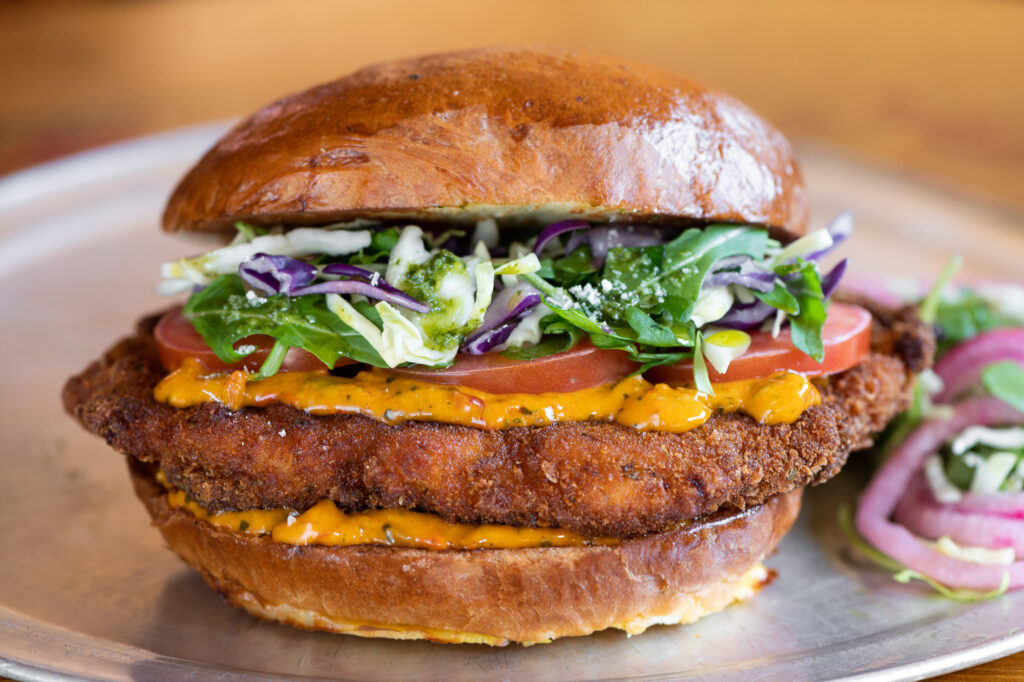 Not JUST a Crispy Chicken Sandwich - it's MARY'S Crispy Chicken Sandwich. Served with cabbage and arugula slaw mixed with homemade Italian Salsa Verde. Topped with tomato, parmesan, and Calabrian chili mayo, on a toasted brioche bun and garnished with slices of red pickled onion.
ADD-ONS + Add soup, salad, or fries to any sandwich for 4.50
+ sautéed mushrooms, pesto, avocado, thick-cut pepper bacon, or mozzarella for 2.00
Mary's Famous Hamburger
10.75
*We proudly serve fresh California-grown Harris Ranch certified premium all-natural and minimally processed ground beef with no artificial ingredients.
Meatball Sandwich
11.75
Turkey Supremo
10.75
Chicken & Bacon Club
10.75
Hot Dog in a Blanket Combo
ONE 10.00 / TWO 13.50
Schultzy's Oktoberfest Burger
14.95
A pretzel bun, all natural black angus beef patty, Sheboygan bratwurst, spicy aioli, spicy brown mustard, roasted red onions, sauerkraut, two thick-cut bacon slices and two slices of Swiss cheese.
Add soup, salad, or fries for 4.75
Sheboygan Bratwurst Philly
11.95
Our own take on a classic. A Hoagie roll, spicy aioli, spicy brown mustard, Sheboygan bratwurst, provolone cheese, sauteed green bell peppers, sauerkraut and onions.
Add soup, salad, or fries for 4.75