NEW

Garden Ranch Bambino - 15.25
Small - 20.50
Medium 25.75
Large 30.95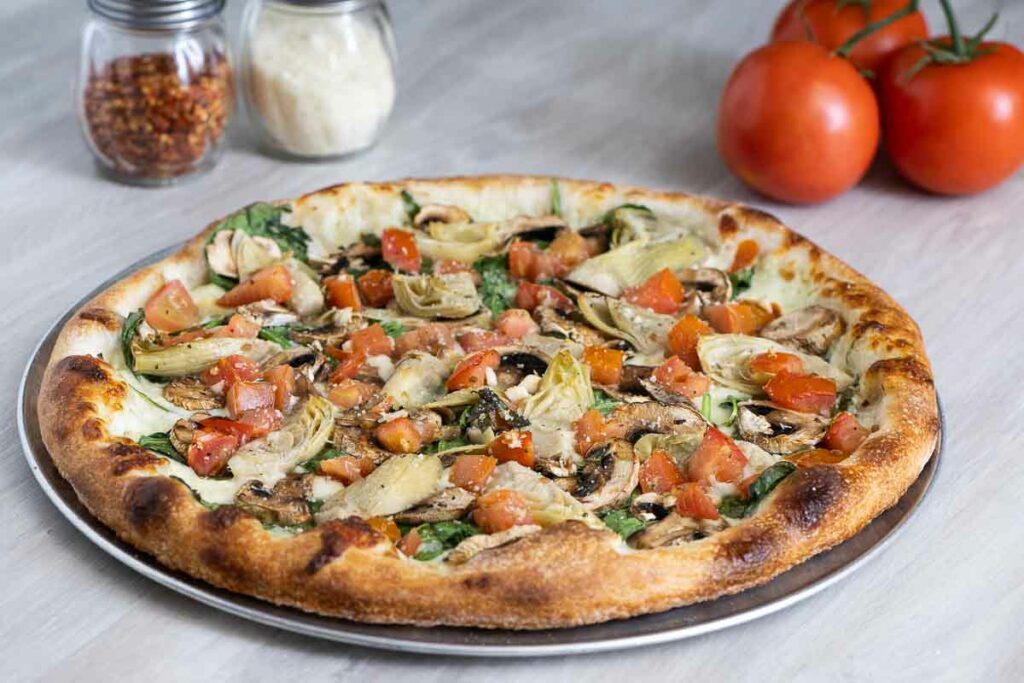 The Shackers' Facebook Group's retro throwback. Our world-famous ranch dressing as the sauce, mozzarella, fresh spinach, mushrooms, artichoke hearts, and Napoletana. Garnished with fresh parmesan cheese and extra virgin olive oil.
May We Suggest: Add Grilled Chicken or Thick-Cut Pepper Bacon
Pasta Primavera
16.75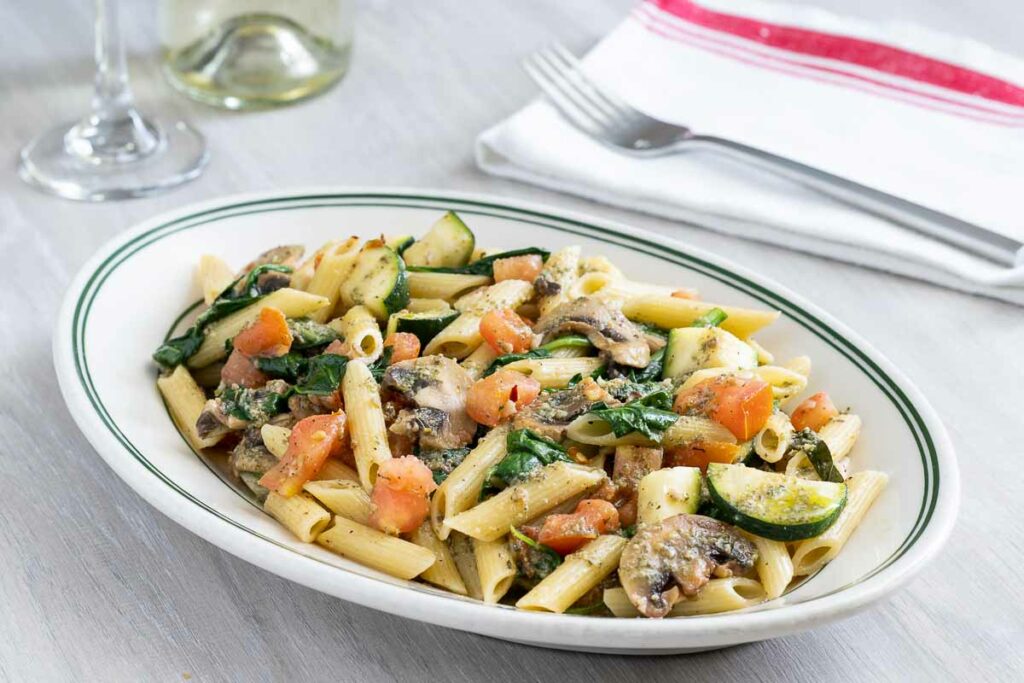 Zesty delight with free flavor. Zucchini, mushrooms, spinach, crushed red pepper flakes sautéed with our Napoletana tomato, basil & garlic mix and our original Italian Pesto Vinaigrette on a bed of penne pasta.